2K gab bekannt, dass mit "Neue Moves-Pack" ab sofort die ersten herunterladbaren Inhalte für WWE 2K16 für die PlayStation®4 und PlayStation®3 Computer-Entertainment-Systeme sowie das Xbox One All-In-One-Entertainment-System und das Xbox 360 Videospiel- und Entertainment-System von Microsoft zur unverbindlichen Preisempfehlung von 3,99 Euro erhältlich sind. Mit mehr als 30 neuen Moves wie dem Corner Enzuigiri (bekannt durch WWE Diva Nikki Bella), dem Avalanche Ram (bekannt durch WWE Diva Paige), dem Sidewinder Suplex (bekannt durch WWE Superstar Kevin Owens), dem Standing Crossface Chickenwing (bekannt durch WWE Superstar Stardust) und dem Dragon Sleeper (bekannt durch NXT Superstar Finn Bálor) bietet das Neue Moves-Pack den Spielern die Möglichkeit, ihre Lieblings-Superstars und Divas noch individueller zu gestalten, um ihre Rivalen zu dominieren.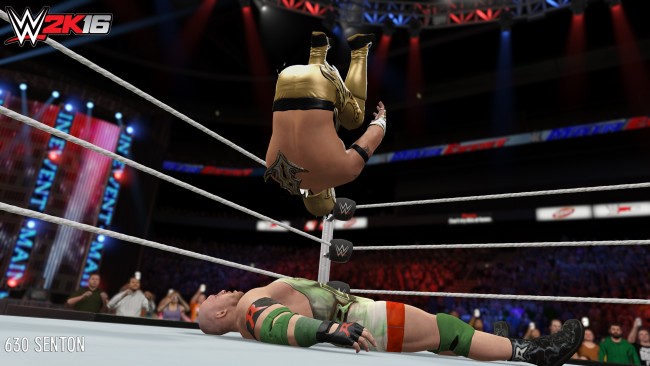 Das Neue Moves-Pack ist auch im WWE 2K16 Season Pass enthalten. Zur unverbindlichen Preisempfehlung von 24,99 Euro einer Ersparnis von mehr als 20 Prozent gegenüber dem Einzelkauf der Inhalte, erhalten die Spieler die folgenden Objekte, sobald sie verfügbar sind:
· Beschleuniger
o Sofortiger Zugriff auf alle freischaltbaren Inhalte im Spiel (ausgenommen herunterladbare Inhalte)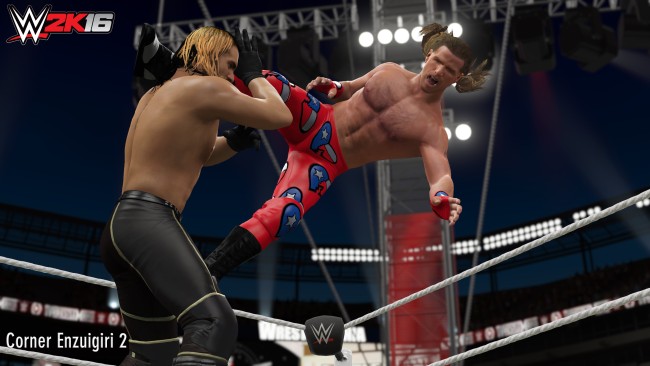 · Legenden-Pack
o Spielbare WWE Legends: Big Boss Man, Dusty Rhodes, Lita, Mr. Perfect, "Rowdy" Roddy Piper und Trish Stratus
· 2015 Hall of Fame-Showcase
o Spielbare Matches:
§ "Macho Man" Randy Savage vs. Jake "The Snake" Roberts
§ Rikishi vs. The Rock
§ Alundra Blayze vs. Paige
§ Larry Zbyszko und Arn Anderson vs. Ricky "The Dragon" Steamboat und Dustin Rhodes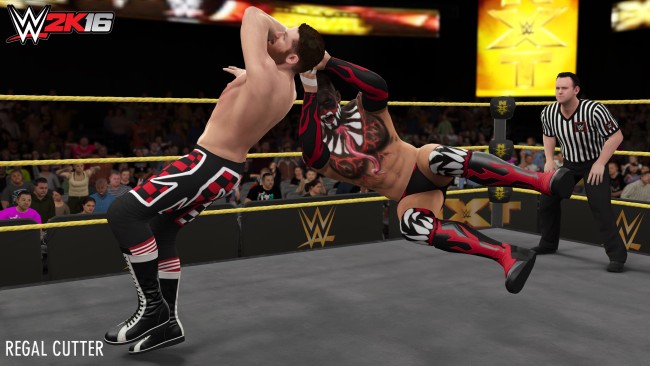 § Tatsumi Fujinami vs. Ric Flair
§ The Bushwhackers (Butch Miller und Luke Williams) vs. The Natural Disasters (Typhoon und Earthquake)
§ The Outsiders (Kevin Nash und Scott Hall) vs. Harlem Heat (Booker T und Stevie Ray)
· Zukunftsstars-Pack
o Spielbare NXT Superstars: Samoa Joe, Diego, Fernando, Blake und Murphy
Weitere bereits erhältliche herunterladbare Inhalte für WWE 2K16:
· Mein Spieler-KickStart (exklusiv auf PS4™ und Xbox One)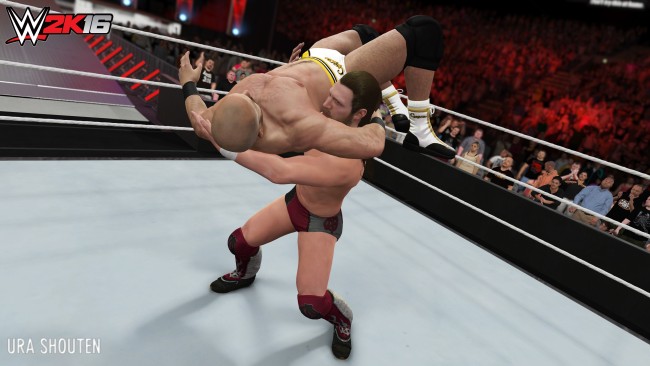 o Spieler können die Werte und Eigenschaften erstellter Superstars im Modus 'Meine KARRIERE' sofort steigern
WWE 2K16 wird gemeinsam von Yuke's und dem 2K-Studio Visual Concepts entwickelt. Das Spiel ist für die PlayStation 4 und PlayStation 3 Computer-Entertainment-Systeme sowie für Xbox One und Xbox 360 erhältlich.