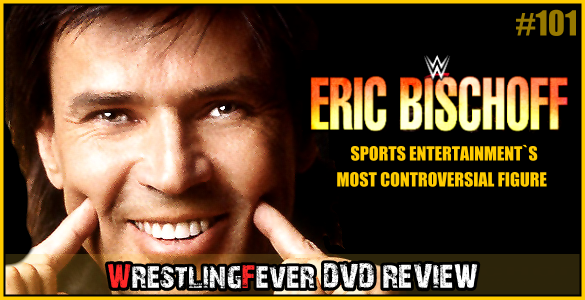 Kurzbeschreibung (UK Version):
Arguably the most controversial figure to ever step foot in the industry, Eric Bischoff is responsible for some of the most revolutionary moments in sports-entertainment history. From creating the nWo, to battling WWE as the figurehead of WCW during The Monday Night War, to being one of the most-hated personalities in both WCW and WWE, Eric Bischoff knew how to get under his rival s skin while creating his own in your face brand of controversy. Relive all of Eric Bischoff s greatest moments and hear stories from the man himself and see why he was appropriately named The King of Controversy.
Trailer

Disc 1 (Dokumentation)
The Controversies
Cody
Detroit Bad Boy
Mentor
Tenacious, Relentless
The Model
AWA
Beer Branding
WCW


Executive Producer
Renegade
The Monday Night War
Answering the Hard Questions
The Downfall
Return
WWE
BHE
Memories
Disc 2 (Stories)
— Pop Bottles
— Hunting
— Grandma
— School Times
— Believability
— New Suits
— Travel Tickets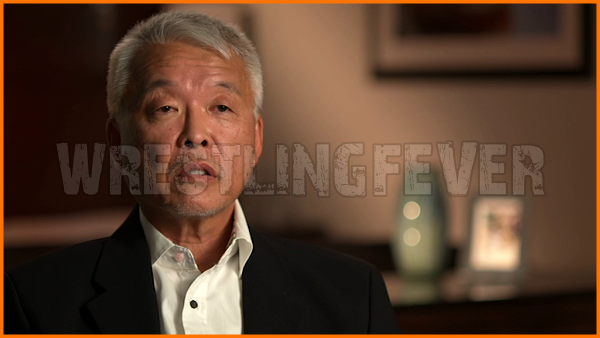 — The Television Character
— Entrepreneurial Spirit
— No Ticky, No Laundry
— Creative Control
— Flavor Profile
— Great-Grandfather Brewer
— Horseback Riding
— Spider Web of Life
SHOWS:
Legends with JBL: Guest Eric Bischoff (Part 1)
September 21, 2015
Legends with JBL: Guest Eric Bischoff (Part 2)
September 23, 2015
Eric Bischoff's Top Ten Most Controversial Moments
September 23, 2015
Disc 3:
Ninja Suit Man
AWA Superstars • April 26, 1987
Eric Bischoff and Greg Gagne Discuss Billy Robinson
AWA All Star Wrestling • January 1991
Eric goes into the Women's Locker Room
Great American Bash • July 14, 1991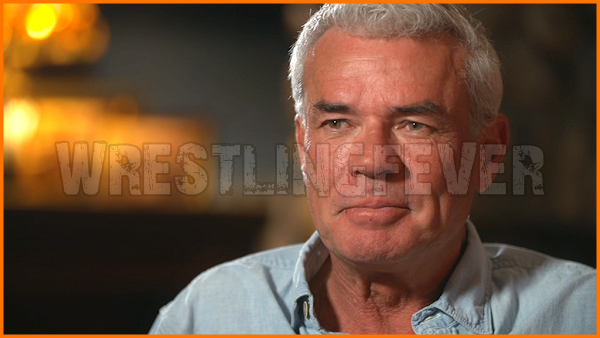 A Gift for Muhammad Ali
Halloween Havoc • October 23, 1994
Jackknife Bischoff
Great American Bash • June 16, 1996
Blind PowerBomb
nWo Bischoff
WCW Monday Nitro • November 25, 1996
Easy E
WCW Monday Nitro • January 20, 1997
Eric Fires Randy Anderson
WCW Monday Nitro • January 27, 1997
Randy Anderson Pleads For His Job
WCW Monday Nitro • February 10, 1997
Eric Bischoff Playing Eric Bischoff
For Control of Monday Nitro
Eric Bischoff vs. Larry Zbyzsko
WCW Starrcade • December 28, 1997
Eric Challenges Vince McMahon to a Fight
WCW Monday Nitro • May 11, 1998
It's Good to Be King
WCW Monday Nitro • May 18, 1998
Late Night Imposter
nWo Nightcap
WCW Monday Nitro • July 20, 1998
Keeping a Secret
Eric Bischoff is Named General Manager of RAW
RAW • July 15, 2002
Billy and Chuck's Wedding
SmackDown • September 12, 2002
Most Fun Ever
In the Skybox with Stone Cold
Judgment Day • May 18, 2003
No Script
Y2J's Highlight Reel with Eric Bischoff and Stone Cold Steve Austin
Insurrextion • June 7, 2003
The Trial of Eric Bischoff
RAW • December 5, 2005
Technische Daten:
Releasedatum: 2016
Regional Code: 0 (PAL, Region Frei)
Laufzeit: 2 Std. 39 Minuten
Discs: 3 (DVD)
Sprache: Englisch
FSK: Nicht geprüft
Label: Freemantle Home Entertainment

Fazit:
Eric Bischoff war vor seiner Wrestling Karriere Model, Kampfsportler und Motorradfan, wer an "Hog Wild" bzw. "Road Wild" zurückdenkt, wird hier evtl. einen Zusammenhang entdecken. Angefangen hat alles bei der AWA, wo man schnell erkannte das Eric nicht nur am Mic eine Persönlichkeit ist. Nachdem es bei der AWA nicht mehr so gut lief bewarb er sich unter anderem bei WWE und wurde nicht genommen. Irgendwann landete er bei WCW und arbeitete sich nach oben bis hin zum Aushängeschild (das schreibe ich bewusst) der Promotion.
Eric hat es immer schon geschafft, Menschen zu überraschen. Schnell bekam er kreativen Einfluss bei WCW und mit den Outsiders (und der damit verbundenen Outlaw Storyline) erreichte er weltweit Millionen von Fans, was der WCW über lange Zeit 1A Einschaltquoten bescherte. Das Stable "nWo" ist heute noch in aller Munde – ich spreche hier von der ersten Version.
Insgesamt gibt es auf dem DVD-Set viele Einblicke, auch in die Privatperson Eric Bischoff. Steve Austin bezeichnet ihn (man kann es kaum glauben) als Freund. Man hört und sieht Freunde, seine Frau und viele ehem. Kollegen wie Kevin Nash die zum großen teil voller Lob für ihn sind. Fakt ist: Eric hat viele Montag Abende wieder interessant gemacht und einige machen ihn für die Attitude Ära verantwortlich, eine "Ära" die von allen Fans als die wohl beste Zeit im Wrestling gesehen wird. Aufgrund des damaligen WCW Produkts musste McMahon reagieren und so entstanden unter anderem die DX, Steve Austin vs. McMahon und die Hardcore Zeit bei WWE. Ihr seht, wir Fans haben diesem Mann viel zu verdanken und wir können dieses DVD-Set nur ans Herz legen. Viele Momente aus dieser zeit kann man erneut erleben und auch die größte Überraschung überhaupt zu dieser Zeit. DAS Debüt von Eric Bischoff als GM bei WWE Monday Night RAW!
____________________
*****/*****
Wir präsentieren Euch diese DVD Review in Kooperation mit EDEL! Diesen Artikel erhälst Du als DVD bei Amazon.