Kurzbeschreibung:
Vom ersten Tag an hat Brock Lesnar jedes Hindernis, das auf seinem Pfad der Zerstörung auftauchte, aus dem Weg geräumt. Er hat Championtitel errungen, Gegner nach SUPLEX CITY mitgenommen und die niederlagenlose WrestleMania-Siegesserie des Undertaker beendet. Erlebt Brock Lesnars größte Matches und Momente mit, und überzeugt Euch davon, warum er nach dem Mantra "Eat, Sleep, Conquer, Repeat" lebt. Auf knapp 7 Stunden Spielzeit (BluRay enthält über 1 weitere Stunde Bonusmaterial!) zeigt Brock Lesnar, warum er inzwischen zu den ganz Großen im WWE Universum zählt.
Trailer
Disc 1
Täglicher Kleinkram
Manster
Brock Lesnar & Shelton Benjamin vs. Chris Michaels & Sean Casey
OVW • October 14, 2000
Freund und Mentor
Nicht ausgestrahltes Match
Brock Lesnar vs. Mr. Perfect
RAW • January 28, 2002
Der # 1-Typ
Brock Lesnar vs. Rob Van Dam
RAW • June 24, 2002
DIE grosse Nummer
WWE Championship Match
Kurt Angle vs. Brock Lesnar
SummerSlam • August 24, 2003
Meine Schuhe
First Ever Biker Chain Match
Undertaker vs. Brock Lesnar
No Mercy • October 19, 2003
Kein Respekt
Der perfekte Sturm
Triple H vs. Brock Lesnar
SummerSlam • August 19, 2012
Anführer
Steel Cage Match
Triple H vs. Brock Lesnar
Extreme Rules • May 19, 2013
Absolutes, verdammtes Chaos
"The Best" vs. "The Beast" in a No Disqualification Match
CM Punk vs. Brock Lesnar
SummerSlam • August 18, 2013
The Body
Undertaker vs. Brock Lesnar
WrestleMania XXX • April 6, 2014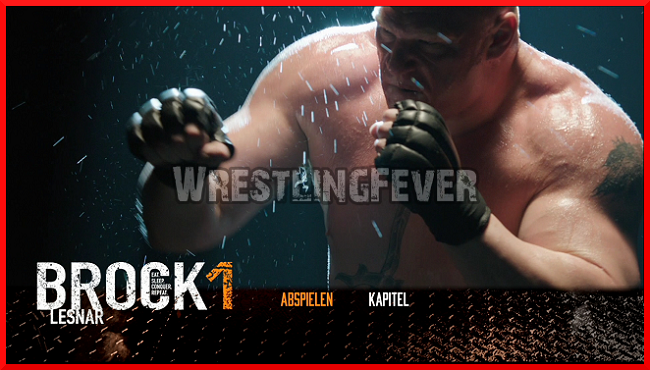 Disc 2
Unaufhaltsam
WWE World Heavyweight Championship Match
John Cena vs. Brock Lesnar
SummerSlam • August 17, 2014
Abrissbirne
Triple Threat Match for the WWE World Heavyweight Championship
Brock Lesnar vs. John Cena vs. Seth Rollins
Royal Rumble • January 25, 2015
"Ich mag Menschen nicht"
WWE World Heavyweight Championship Match
Brock Lesnar vs. Roman Reigns
WrestleMania • March 29, 2015
Krieger
WWE World Heavyweight Championship Match
Seth Rollins vs. Brock Lesnar
Battleground • July 19, 2015
Kein sentimentaler Wert
Hell in a Cell Match
Undertaker vs. Brock Lesnar
Hell in a Cell • October 25, 2015
Ein richtig böser Hund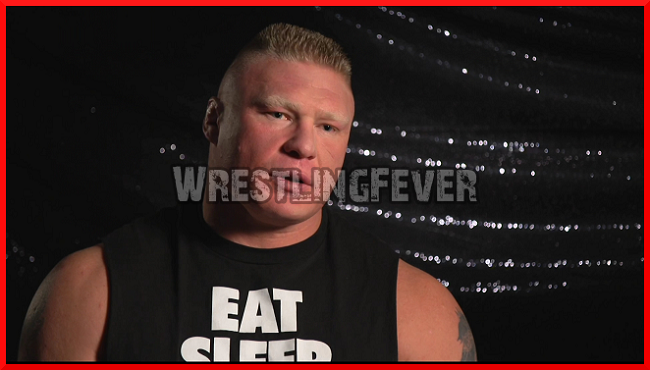 Blu-Ray Exklusiv Features
Big Show vs. Brock Lesnar
Royal Rumble • January 26, 2014
WWE World Heavyweight Championship Match
Brock Lesnar vs. John Cena
Night of Champions • September 21, 2014
Brock Lesnar vs. Kofi Kingston
The Beast in the East • July 4, 2015
2-on-1 Handicap Match
Brock Lesnar vs. Bray Wyatt & Luke Harper
Roadblock • March 12, 2016
No Holds Barred Street Fight
Dean Ambrose vs. Brock Lesnar
WrestleMania • April 3, 2016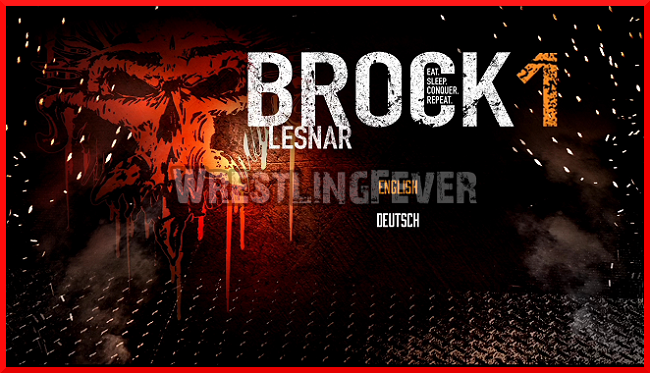 Technische Daten:
Releasedatum: 21.10.2016
Regional Code: 2
Laufzeit: 8 Std. 26 Minuten
Discs: 2 (Blu-Ray)
Sprache: Deutsch, Englisch
FSK: 16
Label: Edel Germany

Fazit:
Anders als bei den letzen "deutschen" WWE DVD / Blu-Ray Sets gibt es bei diesem Blu-Ray Set neben der Originalen Englischen Tonspur auch endlich wieder eine deutsche Tonspur. Die Matches werden auf der deutschen Tonspur von Carsten Schaefer und Sebastian Hackl kommentiert. Bei den Clips zwischen den Matches, gibt es ebenfalls deutsche Untertitel.
Bei diesem Blu-Ray Set geht es wie der Name schon verrät um "The Conquerer" Brock Lesnar. Der Ausnahmeathlet hat seit seinem WWE Debüt im Jahre 2002 einen bleibenden Eindruck hinterlassen. Bereits in seinem ersten Jahr in der WWE gewann er das King of the Ring Turnier, besiegte beim SummerSlam 2002 The Rock und wurde zum jüngsten WWE Champion aller Zeiten, gewann 2003 das Royal Rumble Match und stand gegen Kurt Angle im Main Event von WrestleMania 19. 2004 verließ die WWE und ging für einige Zeit zu NJPW und wurde dort zum IWGP Heavyweight Champion. Danach konnte er sich auch im MMA Bereich durchsetzten und wurde zum UFC Heavyweight Champion. 2012 kehrte er nach acht Jahren zur WWE zurück und dominierte die WWE seit dem. Er gewann unter anderem den WWE Titel von John Cena und beendete bei WrestleMania 30 Undertaker´s WrestleMania Streak.
Bei "WWE: Brock Lesnar – Eat, Sleep, Conquer, Repeat" sehen wir eine Auswahl von Brock Lesnar´s besten Matches, sowohl von seinem ersten als auch von seinem zweiten WWE Run. Dieses Set enthält keine Dokumentation, aber es gibt immerhin zwischen den Matches immer einen kurzen zwei bis drei Minütigen Clip, mit Interviews von Brock Lesnar. Diese Interviews wurden nicht Extra für dieses Blu-Ray Set aufgezeichnet, sondern es wurden Interviews verwendet, die im Laufe seiner Karriere aufgezeichnet wurden. So sieht man am Anfang der Blu-Ray Interviews mit dem "jungen" Brock Lesnar aus seiner Anfangszeit bei der WWE sieht und im Laufe der Zeit werden die Interviews immer aktueller.
Unter anderem zu sehen gibt es Matches von Brock Lesnar gegen Kurt Angle, Undertaker, Triple H, Mr. Perfect, CM Punk, John Cena, Seth Rollins & Roman Reigns. Vor den meisten PPV Matches auf diesem Blu-Ray Set gibt es sogar das jeweilige Originale Hype Video des jeweiligen PPVs zu sehen, sodass man einen guten Eindruck auf die Storyline bekommt, mit denen im Vorfeld die Matches aufgebaut wurden. Es gibt auch Brock Lesnar´s erstes Wrestling Match überhaupt auf diesem Set zu sehen. Lesnar trat in seinem ersten Match im Jahre 2000 zusammen mit Shelton Benjamin gegen Chris Michaels & Sean Casey bei der ehemaligen WWE "Nachwuchsliga" OVW an.
Die Bild & Ton Qualität bei diesem Set entspricht dem HD Standard. Auch die älteren Matches, die noch nicht in HD aufgezeichnet wurden, gibt es auf dieser Blu-Ray in einer noch nie dagewesen Qualität zu sehen. Abschließend kann man sagen das dieses Blu-Ray Set für alle Fans von Brock Lesnar absolut zu Empfehlen ist, die noch einmal ein Blick zurück auf Brock Lesnar´s Anfangszeit in der WWE blicken möchten und seinen Aufstieg vom "Next Big Thing" zum "Conquerer" noch einmal zu erleben.
____________________
*****/*****
Wir präsentieren Euch diese DVD Review in Kooperation mit EDEL! Diesen Artikel erhälst Du als DVD– & Blu-Ray bei Amazon.