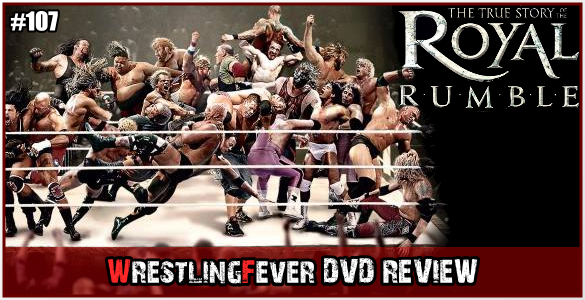 Kurzbeschreibung:
Seit seinem Start im Jahr 1988 ist "Royal Rumble"-Event eines der wichtigsten und erfolgreichsten WWE-Highlights des Jahres. Hier qualifizieren sich die Besten der Besten für das große WRESTLEMANIA-EVENT, welches inzwischen zu den größten jährlichen Sportereignissen weltweit gehört!
Zum ersten Mal gibt die WWE-Einblicke hinter die Kulissen dieser großen Show. Auf 3 DVDs und mit insgesamt über 7 Stunden Spielzeit werden die größten "Royal Rumble"-Momente zelebriert, die kultigsten Matches seit 1988 gezeigt. Die wichtigsten Stars aus allen Epochen kommen zu Wort und bringen uns das Phänomen "Royal Rumble" näher. Mit von der Partie sind alle großen Namen wie The Rock, CM Punk, Shawn Michaels, Ultimate Warrior und weitere.
Wer die "Royal Rumble"-Serie liebt, wird an dieser einmaligen Zusammenstellung nicht vorbeikommen!
Trailer
Disc 1
Dokumentation:
It All Begins Here
Origins
The Prestige
Controversies
Surprises
Undercard
Records
Moments
Legacy
Matches:
Royal Rumble Match
Royal Rumble • January 24, 1988
The Rockers vs. The Orient Express
Royal Rumble • January 19, 1991
WWE Championship Match
Ultimate Warrior vs. Sgt. Slaughter
Royal Rumble • January 19, 1991
Royal Rumble Match
Royal Rumble • January 22, 1994
WWE Championship Match
Sycho Sid vs. Shawn Michaels
Royal Rumble • January 19, 1997
Tazz vs. Kurt Angle
Royal Rumble • January 23, 2000
Special Features:
Devil Hair
Pamela Anderson
Mae Young
Ric Flair's Return
Batista Zipper
Women in the Rumble
Disc 2
Royal Rumble Match
Royal Rumble • January 21, 2001
Royal Rumble Match
Royal Rumble • January 28, 2007
WWE Championship Match
CM Punk vs. The Rock
Royal Rumble • January 27, 2013
WWE Divas Championship Match
Charlotte vs. Becky Lynch
Royal Rumble • January 24, 2016
Blu-Ray Exklusiv Features
Winner gets #30; Loser gets #1
Duke "The Dumpster" Droese vs. Hunter Hearst Helmsley
Royal Rumble Pre Show • January 1996
Winner is #1 Contender
15 Man Royal Rumble Match
SmackDown • January 29, 2004
Winner is #1 Contender
RAW Royal Rumble
RAW • January 31, 2011
Booker T Interview with Shawn Michaels
RAW Kickoff Show • January 2015
Technische Daten:
Releasedatum: 05.12.16 (England), 06.01.17 (Deutschland)
Regional Code: 2
Laufzeit: 8 Std. 20 Minuten
Discs: 2 (Blu-Ray)
Sprache: Englisch
FSK: 16
Label: Edel Germany

Fazit:
Bei der für die Review vorliegenden Blu-Ray handelt es sich um die in England erschienene Version. Dementsprechend ist bei diesem Blu-Ray Set lediglich der US-Originalkommentar vorhanden. Die "deutsche Version" von "The True Story of Royal Rumble", erscheint als UK Version am 06.01.2017 und kann bereits vorbestellt werden.
Bei diesem Blu-Ray Set geht es wie der Name schon verrät um die Geschichte des Royal Rumble PPVs, der im Jahre 2017 seine 30. Ausgabe feiern wird. Das Blu-Ray Set enthält eine ca. 1 Stündige Dokumentation, in der unter anderem auf die Entstehung des Royal Rumble Konzeptes durch eine Idee von Pat Paterson eingegangen wird. Ebenfalls in der Doku zu sehen, gibt es Geschichten zu Royal Rumble Matches, bei denen Dinge passiert sind, die so nicht geplant waren. So wird beispielsweise darauf eingegangen, dass Stone Cold Steve Austin im Jahre 1997 aus versehen eliminiert wurde, da aber geplant war, dass Austin das Match gewinnen sollte, wurde sein ausscheiden einfach übergangen und er nahm wieder am Match Teil, mit der Erklärung, dass die Ringrichter seine Elimination nicht gesehen haben.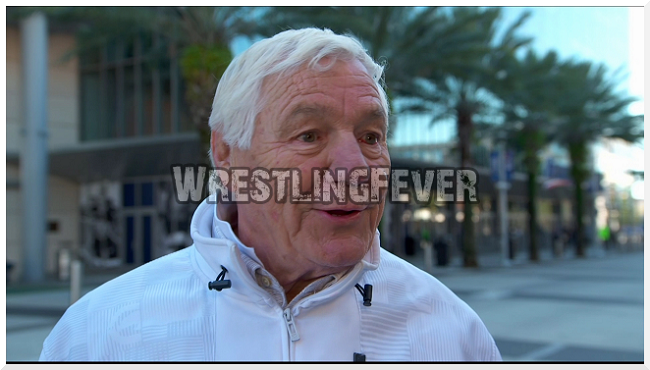 Ein großen Teil der Dokumentation richtet sich auch auf das diesjährige Royal Rumble Match (2016). So werden im Laufe der Dokumention in Chronologischer Reihenfolge Backstage Szenen gezeigt, z.B. vom Aufbau des Sets, vom der Regie währen dem PPV und wie AJ Styles in einem Bus versteckt wurde, bevor er sein Überraschendes WWE Debüt im Royal Rumble Match feierte.
Bei "WWE: The True Story of The Royal Rumble" sehen wir neben der Dokumentation auch noch insgesamt vier komplette Royal Rumble Matches sowie einige "normale" Matches, die beim Royal Rumble PPV stattfanden. Zu sehen gibt es die Royal Rumble Matches aus den Jahren 1988, 1994, 2001 & 2007. Des Weiteren zu sehen, gibt es unter anderem das WWE Championship Match zwischen Sycho Sid und Shawn Michaels beim Royal Rumble 1997, das WWE Debüt von Tazz gegen Kurt Angle beim Royal Rumble 2000 und das WWE Championship Match zwischen CM Punk und The Rock beim Royal Rumble 2013.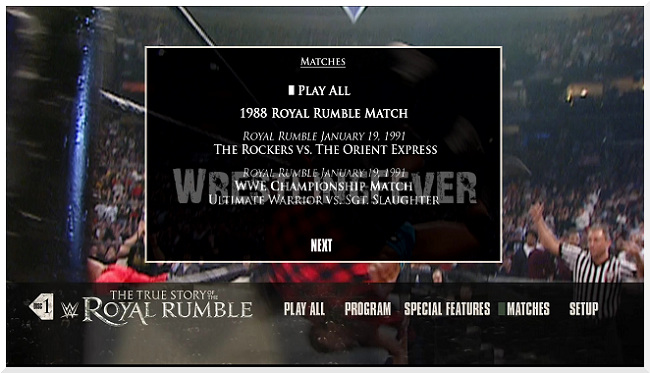 Die Bild & Ton Qualität bei diesem Set entspricht dem HD Standard. Auch die älteren Matches, die noch nicht in HD aufgezeichnet wurden, gibt es auf dieser Blu-Ray in einer noch nie dagewesen Qualität zu sehen. Abschließend kann man sagen das dieses Blu-Ray Set für alle Fans des Royal Rumble´s absolut zu Empfehlen ist, um mehr über die Geschichte und Hintergründe des Royal Rumbles zu erfahren.
____________________
*****/*****
Wir präsentieren Euch diese DVD Review in Kooperation mit EDEL! Diesen Artikel erhälst Du als DVD bei Amazon.