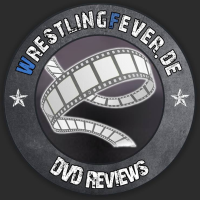 WWE Wrestemania 26
Release: 02.07.2010
Regional Code:R 2
Laufzeit: 8 Std. 07 Min.
Sprachen: Deutsch, Englisch, Französisch, Spanisch
FSK: 18
Label: Clear Vision (Alive)
Das größte WWE Event des Jahres – dieses Mal in Arizona – bietet in vier Hauptevents das beeindruckendste Line-Up der WWE Geschichte! Die beliebtesten WWE Superstars treten gegeneinander an und geben auf der bedeutendsten Sportentertainmentbühne der Welt ihr bestes. Mit über 72.000 Fans live vor Ort und einer Ausstrahlung in weit über 100 Ländern weltweit wurde WrestleMania XXVI zu einem Meilenstein der WWE Geschichte!
Menü:
Bis zum Menü laufen die üblichen WWE Trailer zu den "Home Videos", ein Trailer zu "Shawn Michaels – My Journey" und natürlich der berühmte "Don`t try this at Home" Spot. Das Menü ist mit Musik hinterlegt und zeigt einen animierten Clip mit Highlights des PPV`s. Man kann zwischen "Abspielen", "Kapitel" und den "Sprachoptionen" wählen.
Inhalt:
Die Matchcard hatte es 2010 in sich, so feierte Bret Hart nach vielen Jahren sein Comeback und Shawn Michaels setzte diesesmal seine Karriere aufs Spiel. 2 DVD`s bieten die Großveranstaltung & Extras, DVD Nr. 3 jedoch bietet die gesamte Hall of Fame Veranstaltung.
Hier die Matchcard:
WWE Unified Tag Team Championship Match
ShowMiz (The Big Show & The Miz) (c) vs. John Morrison & R-Truth
Triple Threat Match
Randy Orton vs Ted DiBiase vs Cody Rhodes
Money In The Bank Ladder Match
Jack Swagger vs. Christian, Dolph Ziggler, Drew McIntyre, Evan Bourne, Kane, Kofi Kingston, Matt Hardy, Montel Vontavious Porter & Shelton Benjamin
Singles Match
Triple H vs. Sheamus
Singles Match
Rey Mysterio vs. CM Punk
No Holds Barred Match
Bret Hart vs. Mr. McMahon
WWE World Heavyweight Championship Match
Chris Jericho (c) vs. Edge
10 Divas Tag Team Match
Michelle McCool, Maryse, Layla, Alicia Fox & Vickie vs. Mickie James, Kelly Kelly, Eve, Gail Kim und Beth Phoenix
WWE Championship Match
John Cena vs. Batista (c)
Streak vs. Carreer – No DQ, No CountOut Match
The Undertaker vs. Shawn Michaels
(Nicht zu Unrecht das Match des Jahres 2010 !!!)
Hall of Fame Class 2010
Wie auch jedes Extra auf diesem DVD Set sind die einzelnen HoF Aufnahmen wählbar:
2010 wurden folgende Legenden in die "Hall of Fame Class" aufgenommen: Mad Dog Vachon, Wendi Richter, Stu Hart, Bob Uecker, Georges Goerge, Million Dollar Man Ted DiBiase. Die Aufnahme in die Hall of Fame ist in jedem Jahr für jeden Wrestlingfan etwas ganz besonderes. Das größte Highlight bot wohl DiBiase, der auch heute noch viele Fans hat.
Fazit:
Dieses hochwertige 3-DVD Set bietet neben der eigentlichen Veranstaltung viele Extras. So ist natürlich die gesamte "Hall of Fame Zeremonie 2010" zu sehen. Bei den Extras gibt es viele klassische Wrestlemania Momente und Matches mit den Wrestlern (Wrestlerinnen) der Hall of Fame Class 2010. Dazu legendäre Segmente. Die Hart Familie erzählt über Stu Hart, der sich lt. Dokumentation früher meist nur von Kaninchen ernährte, sehr interessanter Bericht. Die Limited Edition bietet zudem noch ein 3D (Hologramm) Bild mit HBK, Triple H, John Cena, Undertaker und Batista darauf – Absoluter Sammlerwert! Einziger Kritikpunkt ist die FSK Angabe. Warum diese Veranstaltung ab 18 Jahren eingestuft wurde, ist unverständlich. Leider wird der eigentlichen Zielgruppe somit der Kauf erschwert.
(c) Powered by WrestlingFever.de & Clear Vision