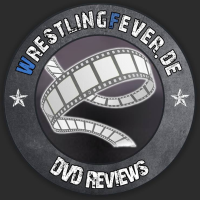 WWE No Way Out 2011
Release: 10.06.2011
Regional Code: 2
Laufzeit: 461 Min.
Sprachen: Deutsch, Englisch, Französisch
DVD: 173 Min.
FSK: FSK 16
Label: Clear Vision, AL!VE
Kurzbeschreibung
Drei Kilometer Ketten, zehn Tonnen Stahl, eine Höhe von fünf Metern und einen Durchmesser von 11 Metern – die Grenzen dieser Stahl-Konstruktion können die Animositäten, die darin ohne Zweifel zum Ausbruch kommen, sicher kaum unter Kontrolle halten…vor allem, da es um so viel geht bei No Way Out. Sechs Superstars aus Raw kämpfen um die Chance, bei WrestleMania XXVII gegen den WWE-Champion antreten zu dürfen. Im Stahlkäfig findet zudem eine Schlacht um den Welt-Schwergewichts-Titel statt. Jerry "The King" Lawler möchte zwei lebenslange Ziele erreichen, wenn er auf The Miz trifft: Er möchte den WWE-Champion-Titel erringen und sich so für WrestleMania XXVII sein allererstes WrestleMania-Match erarbeiten. Die Superstars aus Raw und SmackDown prallen in der diabolischsten Konstruktion aufeinander, die die WWE kennt – bei No Way Out!
Matches:
WWE United States-Championship Match
Daniel Bryan vs. Ted DiBiase
Singles-Match
Kofi Kingston vs. Alberto Del Rio
Käfigmatch um den World Heavyweight Championtitel
Edge vs. Kane vs. Rey Mysterio vs. Wade Barrett vs. Drew McIntyre vs. The Big Show
WWE Tag Team Championship Match
Santino Marella & Vladimir Kozlov (c) (mit Tamina) gegen Heath Slater und Justin Gabriel (mit Ezekiel Jackson)
WWE Championship Match
The Miz (c) (mit Alex Riley) gegen Jerry "The King" Lawler
No Way Out- Käfigmatch 'Raw'
Der Gewinner trifft bei WrestleMania XXVII auf WWE-Champion Miz
John Cena vs. Sheamus vs. Morrison vs. R-Truth vs. Orton vs. CM Punk
Fazit:
"No Way Out" kennen die Fans im Jahr 2011 eher als "Elimination Chamber" PPV. Hier wurden viele gute Matches geboten. Im Käfigmatch um den Heavyweight Titel gab es eine Überraschung. Ziggler wurde in den wöchentlichen TV Sendungen "entlassen" und somit wurde mit Big Show ein würdiger Ersatz gefunden! Sicherlich gab es auch einen faden Beigeschmack, wenn man den Großteil der Fans fragen würde: Miz hatte es nicht nur einmal mit Lalwer zu tun und ein Titelmatch auf einer PPV Card? Macht Euch selbst einen Eindruck davon. Santino Marella kommt nach wie vor gut bei den Fans an und wurde mit Kozlov auch mit dem Tag Team Belt beschenkt. Bei "No Way Out" mussten beide in einem unterhaltsamen Match die Titel gegen 2 Nexus Mitglieder verteidigen. Alberto Del Rio gegen Kingston war ebenso ein tolles Match – für WWE Verhältnisse. Im grossen und ganzen ein guter PPV mit den typischen Gewinnern.
*** / *****
(c) Powered by WrestlingFever.de & SunBird