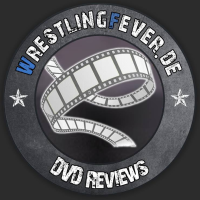 Stone Cold Steve Austin
Release: 06.01.2012
Regional Code: 2
Laufzeit: 571Min.
Sprachen:Deutsch, Englisch, Französisch
Blu Ray: 2 DVD Set
FSK: FSK 16
Label: Clear Vision, AL!VE
Kurzbeschreibung
Auf seinem Karriere-Höhepunkt war Stone Cold Steve Austin ein Pop-Kultur-Phänomen und der größte WWE-Superstar in der Geschichte des Sports-Entertainment. Obwohl er gegen eine Entlassung und die damit verbundene Ablehnung sowie eine Karriere bedrohende Verletzung ankämpfen musste, behauptete sich Austin und katapultierte sich an die Spitze seines Berufsstandes. Jetzt, auf Stone Cold Steve Austin, können die Fans die epische Geschichte der Texanischen Klapperschlange miterleben. Vollgestopft mit neuen, nie zuvor gesehenen und äußerst aufschlussreichen, Interviews mit Stone Cold und seinen größten Rivalen – Mr. McMahon, Bret "Hit Man" Hart, Shawn Michaels, Triple H, Chris Jericho und vielen mehr -, präsentiert diese DVD Stone Colds denkwürdigste Momente und Matches und enthält eine vollständige Karriere-Retrospektive des Mannes, der die WWE revolutionierte.
Inhalt (unter anderem):
– Stunning Steve Austin vs. Gentleman Chris Adams – USWA May 1990
– Stunning Steve Austin & Ric Flair vs. Sting & Ricky "The Dragon"
– Steamboat – WCW Saturday Night 30th July, 1994
– King of the Ring Final: Stone Cold Steve Austin vs. Jake "The Snake"
– Roberts – King of the Ring – 23rd June, 1996
-Submission Match: Stone Cold Steve Austin vs. Bret "Hit Man" Hart
WrestleMania 13 – 23rd March, 1997
Intercontinental Championship Match:
Stone Cold Steve Austin vs. Rocky Maivia – In Your House: D-Generation X – 7th December, 1997
WWE Championship Match:
-Stone Cold Steve Austin vs. Shawn Michaels – WrestleMania 14 – 29th March, 1998
Blu Ray Extras( Special Moments):
A Flair for the Gold – WCW Saturday Night (15. Mai 93)
The Biggest Draw in the World – Superstars -(17. November 96)
The Foundation of the WWE – Superstars (23. März 97)
You Want a Pear? You Want an Apple? (Raw – 18. August 97)
Post-Raw: Stone Cold Has Some Words with The Rock (17. März 03)
Hall of Fame Induction Ceremony – 4. April 2009
Stone Cold Steve Austin Salutes Texas – WrestleMania 25 (5. April 09)
Fazit:
Steve Austin erzählt in der Dokumentation (auf der ersten Blu Ray) nicht nur, wie er zu seinem Namen "Steve Austin" oder "Stunning Steve" kam sondern auch viele weitere Geschichten die viele Fans interessieren dürfte. So bezieht er klar Stellung warum er sich vor einigen Jahren nicht von Brock Lesnar besiegen lassen wollte und warum es zum Bruch zwischen ihm und WWE kam. Auch erzählt er, wie diese langjährige und intensive Freundschaft zwischen ihm und WWE Kommentator Jim Ross entstand.
WWE beleuchtet auch seine Nackenverletzung die ihm nicht nur im Ring zu schaffen machte. Austin geht auch nur "beiläfig" auf seine Scheidungen ein. Er erzählt über Freunde wie "The Rock", das spezielle Verhältnis zu Bret Hart und auch die genannten Superstars äussern sich zur Klapperschlange. Austin war zu seiner Zeit einer der größten und hat bis heute wohl den meisten Merchandise verkauft.
Interessant ist auch die Geschichte zur Catchphrase "What" die mit WWE Wrestler Christian enstand und eher zufällig, als Christian im Gym war. Neben der Orton DVD die 2011 erschien, eine der Besten WWE DVD Neuerscheinungen seit Jahren. Austin erzählt über die Geburt von "Austin 3:16" und vieles, vieles mehr.
Nicht nur die Attitude Fans werden hier auf ihre Kosten kommen, da wirklich sehr ehrlich erzählt berichtet wird. Exklusiv kommentiert Austin ausserdem 3 Matches seiner Karriere und verrät unbekannte Details. Austin hat selbst seine wichtigsten Matches für dieses DVD-Set zusammen gestellt, auch wenn (wie er sagte) wenige bereits erschienen. Erlebt klassische WCW/ECW und WWE Momente und sichert Euch dieses Goldstück!
*****/ *****