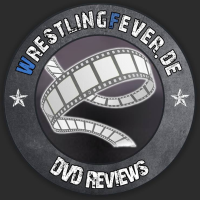 WWE: "Wrestlemania 28"
Release: 27.07.2012
Regional Code: 2
Laufzeit: 570 Minuten
Sprachen: Deutsch, Englisch Französisch
Blu Ray: 2 DVD Set
FSK: FSK 16
Label: Clear Vision, AL!VE
Kurzbeschreibung:
Einmal im Leben: Die beiden größten WWE-Superstars ihrer jeweiligen Generationen – The Rock und John Cena – prallen in einem Match aufeinander, das größere Erwartungen weckt als jedes andere in der Geschichte der WWE. Eine epische Konfrontation, die das Vermächtnis dieser beiden Ikonen für alle Zeiten definieren wird. Außerdem: In dem Match, das eine Ära beendet, setzt der Undertaker seine legendäre WrestleMania-Serie gegen Triple H aufs Spiel – und das in dem albtraumhaften Gefängnis, das sie unsterblich gemacht haben: Hell in a Cell. Shawn Michaels fungiert hier als Sonder-Gast-Ringrichter. Und: Der WWE-Champion CM Punk trifft in einer explosiven Konfrontation auf Chris Jericho, um herauszufinden, welcher dieser beiden Revolutionäre tatsächlich der "Beste der Welt" ist. Daniel Bryan wiederum setzt seinen Titel gegen den Gewinner des Royal Rumble 2012, den rücksichtslosen Sheamus, aufs Spiel. Letzterer kämpft um den Gewinn seines ersten Welt-Schwergewichts-Champion-Titels. Lasst Euch dieses außergewöhnliche Spektakel nicht entgehen, denn die WWE übernimmt das Sun Life Stadium in Miami/Florida – zu WrestleMania XXVIII.
Inhaltsangabe:
Disc 1:
Lilian Garcia singt "America the Beautiful"
World Heavyweight Championship Match
Daniel Bryan vs. Sheamus
The Miz motiviert Team Johnny
Randy Orton vs. Kane
Santino Marella & Mick Foley essen zusammen
Intercontinental Championship Match
Cody Rhodes vs Big Show
Kelly Kelly & Maria Menounos vs. Beth Phoenix & Eve
Matt Striker Interviewt Shawn Michaels
End of an Era Hell in a Cell Match
Triple H vs. Undertaker
Special Guest Ringrichter Shawn Michaels
WWE Hall of Fame Class of 2012
Josh Mathews Interviews Flo Rida
Team Teddy vs. Team Johnny
Booker T, The Great Khali, R-Truth, Santino Marella, Kofi Kingston & Zack Ryder vs. Jack Swagger, Drew McIntyre, David Otunga, Mark Henry, Dolph Ziggler & The Miz
John Laurinaitis has words with CM Punk
WWE Championship Match
CM Punk vs. Chris Jericho
WWE Championship Match
CM Punk vs. Chris Jericho
Brodus Clay calls Somebody
"Once in a Lifetime"
The Rock vs. John Cena
Hall of Fame Class 2012:
Disc 2:
2012 wurden Edge, Myke Tyson, Yokozuna, die Four Horsemen (Arn Anderson, Ric Flair, Barry Windham, Tully Bluchard & J.J. Dillon) sowie Ron Simmons und Mil Mascaras in die WWE Hall of Fame aufgenommen. Edge ist bisher der jüngste HoF Kandidat der WWE Geschichte.
Extras:
Wie immer bietet WWE auch einige Extras:
Triple Threat Tag Team Match for the WWE Tag Team Championship Primo & Epico vs. Jimmy & Jey Uso vs. Justin Gabriel & Tyson Kidd
WrestleMania 28 – 1. April 2012
WrestleMania XXVIII Pressekonferenz
Miami, Florida – 28. März 2012
Triple H & Undertaker History
Exklusive Blu Ray Extras:
Erinnerungen an den Weg zu Wrestlemania: Der Undertaker fordert Triple H heraus
The Rock und John Cena Aufeinandertreffen, das es nur einmal im Leben gibt.
Fazit:
Die Blu-Ray DVD bietet die Englische, Französische und Deutsche Sprache zur Auswahl an. Nach einigen DVD Bewerbungen und dem "Don`t Try this at Home" Spot gelangt man zum Menü. Neben der wohl größten Wrestling Veranstaltung des Jahres gibt es auf Disc Zwei die "Hall of Fame" Zeremonie zu sehen. Wie immer schwelgen die Legenden von erlebten Geschichten und erzählen so manch lustige Anekdote. Schade ist daran dieses mal, dass der deutsche Untertitel oft in der Mitte des Bildschirms zu sehen ist, statt unten am Bildschirmrand, dies wirkt störend. Auch gibt es in diesem Jahr leider sehr wenig Extras. Die Atmosphäre dieser Mania kommt aber sehr gut rüber. Über die Matches kann man sich wohl (wie in jedem Jahr) streiten. Viele sind sicherlich nicht zufrieden mit dem Verlauf des Matches zwischen D. Bryan und Sheamus aber so ziemlich alle zitterten erneut beim Einzug des Undertaker. Auch wenn für viele der Sieger dieses Matches vorher klar war, ist es immer wieder erstaunlich wie spannend die Matches des Deadman sind und wie fesselnd zugleich. Miami bot eine tolle Bühne und viele Fans vom "Peoples Champion" werden diese Veranstaltung in guter Erinnerung behalten. Das DVD Set gibt es als 3er Set und als 2er (Blu-Ray) Set bei Amazon.de
**** / *****