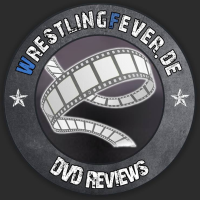 Release: 15.02.2013
Regional Code: 2
Laufzeit: 4 Std. & 59 Minuten
Sprachen: Deutsch, Englisch, Französisch
Blu Ray: 2 DVD Set
FSK: FSK 16
Label: AL!VE AG, Sunbird
Kurzbeschreibung:
Es ist das größte Event in der zehnjährigen Geschichte von TNA (Total Nonstop Action) Wrestling: Bound for Glory 2012. In der Grand Canyon University Arena von Phoenix, Arizona treffen die Topstars von IMPACT WRESTLING in spannenden und hart umkämpften Matches aufeinander. Höhepunkt des dreistündigen Wrestling-Spektakels: Das Match um den World Heavyweight Title zwischen dem Champion Austin und dem Herausforderer Jeff Hardy. Wrestling-Legenden wie Sting oder Rob Van Dam sind ebenso am Start wie die hoffnungsvollsten Newcomer der Wrestling Szene. In insgesamt 8 Matches stehen 5 Titel auf dem Spiel – spannende Fights und atemberaubende Action sind garantiert!
Inhaltsangabe:
Disc 1:
Man kann zwischen 2 Sprachen wählen!
Wie immer gilt: Nicht zuhause nachmachen!
Im Menü kann man die Matches direkt auswählen!
Matches:
TNA World Tag Team Championship Triple Threat Match
Daniels & Kaz (c) vs. Styles & Angle vs. Guerrero & Hernandez
Street Fight (Special Referee: King Mo)
Robert Roode vs. James Storm
Knockouts Championship Match
Miss Tessmacher (c) vs. Tara
No DQ – Tag Team Match
Sting & Bully Ray vs. Aces n' Eights
Singles Match
(Wenn Ryan gewinnt, bekommt er einen TNA Vertrag)
Joey Ryan vs. Al Snow
Television Championship Match
Samoa Joe (c) vs. Magnus
TNA X-Division Championship Match
Zema Ion (c) vs. RVD
World Heavyweight Championship Match
Austin Aries (c) vs. Jeff Hardy
Disc 2:
Auf der zweiten Disc findet man einschließlich die Extras:
• TNA Before The Bell: Bound For Glory Documentary
• Exclusive Post-Match Interviews
• Bound For Glory Moments
• TNA Wrestling Hall Of Fame
• Bound For Glory Music Videos
• Bound For Glory Fan Interaction
Exklusive Blu Ray Extras:
Dieser TNA Event ist nicht auf Blu Ray erschienen!
Fazit:
Mit "Bound for Glory" bietet TNA (Total Nonstop Action) die Großveranstaltung des Jahres! Die "Wrestlemania" der TNA konnte sich sehen lassen. Ohne vorgreifen zu wollen, ist der Street Fight beispielsweise (zwischen Roode & Storm) absolut sehenswert und macht dem Namen alle Ehre.
Lange hatte es gedauert, bis beide Athleten ihre Fehde endlich ein für alle mal beenden konnte. "Beer Money" war das wohl beliebteste Tag Team der TNA, dennoch wurde das Ego des Roode zu groß, so das James Storm endlich die Chance hatte, sich für die hinterhältigen Attacken zu revanchieren. Dieser Street Fight wird seinen Namen gerecht! Vielleicht das Beste Match dieser Beiden!
Bully Ray präsentiert sich auch von einer ganz neuen Seite. Bisher war er eher als Fiesling in Erscheinung getreten, hier präsentiert er sich aber an Stings Seite um gegen die "Aces & Eights" vorzugehen. Austin Aries möchte sich das Gold wieder von Hardy holen.
Man braucht dem Fan wohl nicht erklären, dass auch dieses Match ein technischer Leckerbissen ist. Insgesamt ist diese Großveranstaltung ein Must See. Zudem gibt es auf der zweiten DVD einen Einblick in die Erste (!) Hall of Fame Zeremonie der TNA (ca. 1 Std.). Sting ist der erste Mann, der in diese Ruhmeshalle aufgenommen wurde. Ein Wiedersehen mit Hulk Hogan, Lex Luger etc. ist garantiert.
Neben Interviews, der "Before the Bell" Ausgabe und einigem mehr bietet dieses DVD Set einen tollen Einstand mit den beliebtem Deutschen Kommentar von Mike Ritter und Nic Heldt! Ein Pflichtkauf für alle TNA Fans inkl. Wendecover, um das lästige FSK Logo verschwinden zu lassen! Die Bildqualität ist sehr gut. Das Beste aber: Der Event ist uncut! Viel Spaß dabei! Ein Kauf lohnt sich, aktuell bekommt man dieses DVD-Set für unter 20,00 Euro!
**** / *****