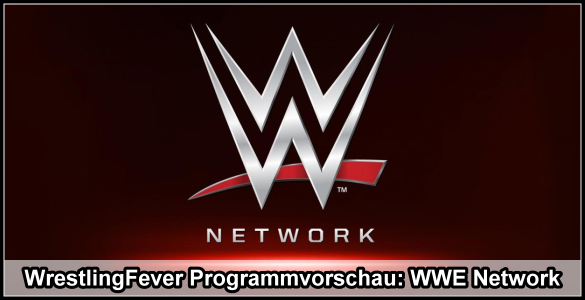 Wir bieten euch jeden Sonntag eine Programmvorschau für die nächste Woche auf dem WWE Network an. Wir sagen euch welche Original Series, In-Ring Show etc. in der nächsten Woche mit neuen Folgen auf dem WWE Network zu sehen sind. In dieser Woche gibt es die Programmvorschau auf die Kalenderwoche 11 / 2016 (14.03.16 – 20.03.16):
– Direkt nach Monday Night RAW, also ab Dienstag morgen (15.03.16) gegen 4 Uhr gibt es eine neue Folge der "Edge and Christian Show That Totally Reeks of Awesomeness". In dieser Folge gibt es Tipps und Ratschläge von Edge & Christian für alle Leute die sich auf die größte Party Woche des Jahres begeben: Spring Break!
– In der Nacht von Mittwoch (16.03.16) auf Donnerstag (17.03.16) um 1 Uhr gibt es die Erstausstrahlung einer neuen NXT Ausgabe aus der Full Sail University in Florida. Für die NXT Ausgabe angekündigt ist ein #1 Herausforderer Match auf die NXT Tag Team Titel zwischen The American Alpha (Chad Gable & Jason Jordan) und The Vaudevillains (Aiden English & Simon Gotch).
– Am Freitag (18.03.16) um 20 Uhr folgt die Erstausstrahlung einer neuen Ausgabe "WWE Superstars" aus dem Consol Energy Center in Pittsburg, Pennsylvania
– Samstag Abend (19.03.16) um 20 Uhr gibt es die Erstausstrahlung einer  neue Ausgabe "This Week in WWE". Bei dieser 30 Minütigen Sendung, wird auf die gesamte WWE Woche zurückgeblickt.
---
Das WWE Network ist monatlich kündbar und unter folgendem Link abonnierbar: network.wwe.com. Der erste Monat inklusive WrestleMania 32 ist kostenlos. Ab dem 2. Monat kostet das WWE Network 9,99 US-Dollar (Plus 19% Mehrwersteuer = 11,89 US-Dollar) pro Monat. Weitere informationen zum WWE Network findet ihr hier: KLICK!