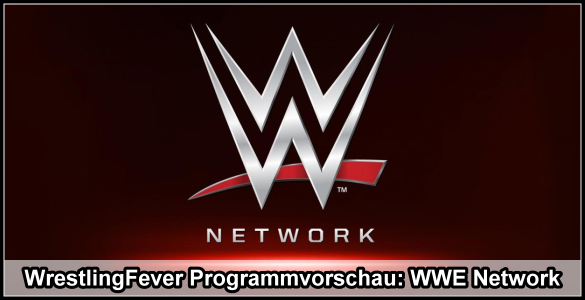 Wir bieten euch jeden Sonntag eine Programmvorschau für die nächste Woche auf dem WWE Network an. Wir sagen euch welche Original Series, In-Ring Show etc. in der nächsten Woche mit neuen Folgen auf dem WWE Network zu sehen sind. In dieser Woche gibt es die Programmvorschau auf die Kalenderwoche 44 / 2017 (30.10.17 – 05.11.17):
– Direkt nach Monday Night RAW, also Dienstag morgen (31.10.17) gegen 5 Uhr folgt die Erstausstrahlung einer neuen Folge "Table For 3". In dieser Ausgabe treffen sich die Shield Mitglieder Seth Rollins, Roman Reigns & Dean Ambrose zum Dinner.
– Direkt nach SmackDown Live, also Mittwoch morgen (01.11.17) gegen 4 Uhr folgt die Live Ausstrahlung einer neuen Ausgabe der Cruiserweight Division Show "WWE 205 Live" aus der Norfolk Scope Arena in Norfolk, Virginia.
– In der Nacht von Mittwoch (01.11.17) auf Donnerstag (02.11.17) um 2 Uhr gibt es die Erstausstrahlung einer neuen NXT Ausgabe aus der Full Sail University in Florida. Angekündigt für diese Ausgabe ist ein NXT Tag Team Championship Match zwischen SAnitY (c) und The Authors of Pain.
– Samstag Abend (04.11.17) um 21 Uhr gibt es die Erstausstrahlung einer neuen Ausgabe "This Week in WWE". Bei dieser 30 Minütigen Sendung, wird auf die gesamte WWE Woche zurückgeblickt.
---
Alle Shows / PPVs sind nach der Erstausstrahlung im On-Demand Archiv abrufbar. Das WWE Network ist monatlich kündbar und unter folgendem Link abonnierbar: network.wwe.com. Der erste Monat inklusive des Survivor Series PPVs ist kostenlos. Ab dem 2. Monat kostet das WWE Network 9,99 US-Dollar (Plus 19% Mehrwertsteuer = 11,89 US-Dollar) pro Monat. Weitere Informationen zum WWE Network findet ihr hier: KLICK