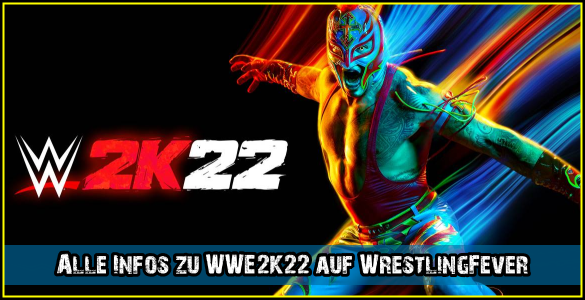 Mit dem heute veröffentlichten Banzai Pack, dem ersten DLC-Pack für WWE 2K22, bringt 2K den Fans die WWE Legenden Yokozuna und Rikishi, den "Samoan Bulldozer" Umaga, den aktuellen Raw-Superstar Omos und den aufstrebenden NXT-Star Kacy Catanzaro. Alle fünf Superstars haben eigene 'Meine FRAKTION'-EVO-Karten, die beim 'Meine FRAKTION'-Gameplay aufgestuft werden können.
We're rolling out the first DLC pack featuring WWE Legends Yokozuna and Rikishi, "The Samoan Bulldozer" Umaga, current Superstar Omos, and rising NXT star Kacy Catanzaro, but that's not all. Each of the five Superstars come with a MyFACTION EVO card which can be upgraded by playing..
Banzai Pack
Veröffentlichung: 26. April
Yokozuna
Umaga
Rikishi
Omos
Kacy Catanzaro
Eine Übersicht mit bisher allen WWE2K22 News findest Du HIER
In regelmäßigen Abständen versorgen wir Euch auf WrestlingFever.de mit den aktuellsten News & Infos zu allen Wrestling Games. WWE 2K22 erschien in 4 verschiedenen Game Editionen: Die Standard Edition (mit Rey Mysterio auf dem Cover), die Deluxe Edition, das Cross-Gen Bundle und die nWo 4-Life Edition für die PS5, Xbox Series X|S, PS4, Xbox One und für den PC!
Jetzt das Spiel Bestellen: