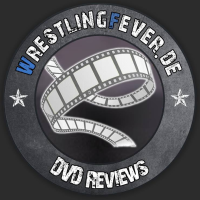 Release: 25.10.2013
Regional Code: 2
Laufzeit: 6 Stunden und 38 Minuten
Sprachen: Deutsch + Englisch
Produktionsjahr: 2013
FSK: FSK 16
Label: Queensway Digital |AL!VE
Kurzbeschreibung:
Wieder einmal ist es Zeit für die Geburtstagsfeier von TNA WRESTLING: Slammiversary. Für die Ikone Sting geht in Boston um Alles: Im Main Event der elften Ausgabbe von SLAMMIVERSARY trifft er auf den amtierenden World Heavyweight Champion Bully Ray. Das Besondere: Sollte Sting nicht gewinnen, darf er nie wieder um den World Title antreten.
Doch auch die Damen von TNA WRESTLING stellen einmal mehr unter Beweis, dass sie nicht das "schwache Geschlecht" sind. In einem Last Knockout Standing Match treteb Gail Kim und Taryn Terrell einmal mehr den Beweis dafür an, der beste Damen-Division der Welt anzugehören. Ausserdem gibt Dixie Carter das zweite Mitglied der TNA Hall of Fame bekannt.
Matches:
No Holds Barred Match World Heavyweight Championship Match
Bully Ray vs. Sting
Kurt Angle vs. AJ Styles
Last Knockout Standing Match
Gail Kim vs. Taryn Terrell
Four-way Elimination Tag Team Championship Match
Chavo Guerrero & Hernandez vs. Gunner & James Storm vs. Christopher Daniels & Kazarian vs. Austin Aries & Bobby Roode
Television Championship Match
Devon vs. Joseph Park
TNA Gutcheck Tournament Final
Jay Bradley vs. Sam Shaw
Wes Brisco, Mr. Anderson & Garrett Bischoff vs. Magnus, Jeff Hardy & Samoa Joe
Ultimate X Division Championship Match
Suicide vs. Kenny King vs. Chris Sabin
Extras:
Before the Bell
Kurt Angle Hall of Fame Package
Full Metal Mayhem
Inside Impact
Das Comeback der Ikone Sting
Interaktives Q&A mit Bully Ray
Matt Morgan & Hulk Hogan treffen aufeinander
Post Match Interviews
Kurt Angle konfrontiert AJ Styles
Hulk Hogan, Bully Ray & Brooke Hogan: The Fall Out und viel mehr!
Fazit:
Der Ton und das Bild überzeugen. Die Extras fallen wirklich groß aus (mehr als 3,5 Stunden nur an Extras!). Ohne die Matches großartig spoilern zu wollen kann man diese DVD empfehlen. Chris Sabin hatte hier einen weiteren großen Schritt Richtung Main Event gemacht. Bekanntlich musste er immer wieder aufgrund versch. Verletzungen pausieren. Hier spielte der TNA Gutcheck noch eine Rolle, gesucht wurde der Gewinner des Turniers der dann einen Spot bei "Bound for Glory" bekam. James Storm arbeitet nun (sehr gut) mit dem ehem. Bösewicht Gunner zusammen.  Empfehlen kann ich absolut das Knockouts Match, das Tag Team Match und natürlich den Main Event zwischen Sting & Bully Ray, der einige Überraschungen bot. Das DVD Cover ist ein sog. Wendecover. Hier können Fans das FSK Logo verschwinden lassen.
Bei unserem Partner "Mudge Media" kannst Du "Slammiversary XI" günstig auf DVD bestellen!