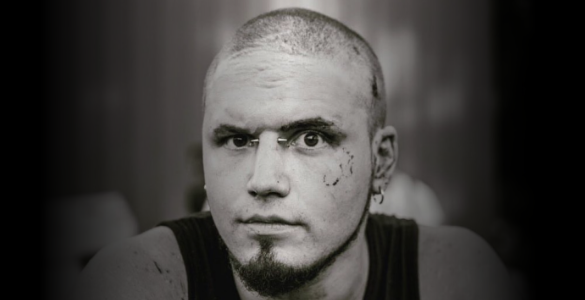 Grant Berkland, den Wrestling Fans besser bekannt als Danny Havoc ist im Alter von nur 34 Jahren überraschend verstorben! Game Changer Wrestling bestätigte dies mit folgendem Statement:
With a broken heart, the GCW family mourns the loss of Grant Berkland aka Danny Havoc.

Danny was an incredibly talented, intelligent, caring & genuine person.

He was also an elite performer that entertained a generation of fans & inspired a generation of aspiring performers.
Havoc startete seine Karriere 2005, trainierte bei DJ Hyde, Mike Quackenbush und Chris Hero. Hauptsächlich trat er für CZW an, arbeitete aber auch für unsere wXw, Big Japan, IWA Mid-South, und die GCW. Im September 2017 gab er seinen Rücktritt bekannt und wrestlete sein letztes Match gegen Alex Colon bei CZW: Down With The Sickness. Seit dem Rücktritt arbeitete er eine handvoll Shows, zuletzt für GCW im Februar 2020. Am 4. April verstarb seine Frau aufgrund eines Herzfehlers. Seine Todesursache ist noch nicht offiziell bestätigt worden.
Absolutely heartbroken.

I wouldn't be who I am today without Danny Havoc.

Absolute genius who never got the credit he deserved.

Im beyond privileged to been able to travel the world with him.

Reach out to your loved one. Life is so short.

Love you Grant.

RIP pic.twitter.com/wXg6zYLbnV

— The DRAW (@TheSamiCallihan) June 1, 2020