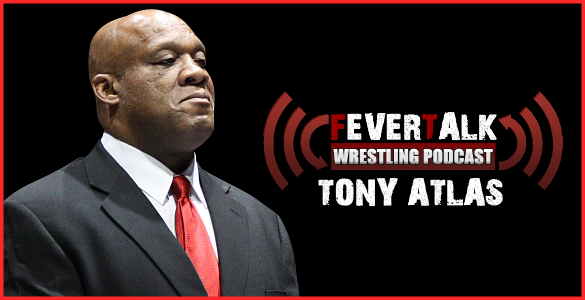 Im Rahmen der "Wrestling Legends Tour" von den PWF und der DWA konnten wir den WWE Hall of Famer für ein Exklusivinterview gewinnen.
Der World Bodybuilding Hall of Famer und 3fache "Mr. USA" sprach mit uns über seine Karriere, DEN Sieg über Hogan der vieles veränderte, verriet seine ehrliche Meinung über die WWE HoF, erzählt eine Roadstory von und mit dem Iron Sheik sowie "Schweinshaxen" und vieles, vieles mehr.
Inhaltsangabe:
– Amateur Wrestling, Powerlifting & Bodybuilding
– Ernährung & Ham Hogs
– Mr. USA & Workouts
– Andre the Giant & 7 Flaschen Wein
– Wenn Andre Dich mag und/oder nicht mag
– Hogan & das Shoot Finish
– Big Otto Wanz
– Mc Mahon
– Shane McMahon ist ein guter Wrestler
– Was nach dem Hogan Shoot geschah
– Rocky Johnson
– Geschäft ist Geschäft
– Die WWE Hall of Fame ist…
– Tony St. Clair
– Der Mensch Arnold Schwarzenegger
– Nailz wants to fight!
– Die originale ECW
– Demolition Davies
– Atlas the Superman
– Iron Sheik & Nikolai Volkoff Story
– Deutsche Fans
Technische Daten:
Format: MP3
Länge: 23,06 Min.
Dateigröße: 21,01 MB
Aufnahme: 22.02.2014
Release: 04.03.2013
Über Feedback würden wir uns sehr freuen!