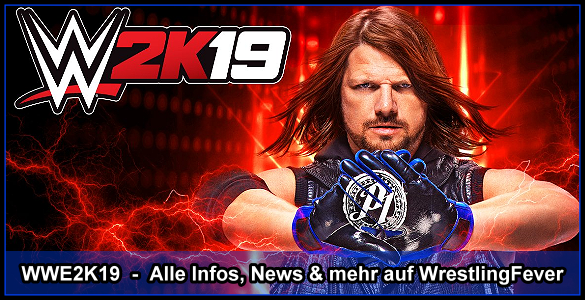 2K hat heute The Phenomenal One veröffentlicht, das heiß ersehnte Gameplay-Trailer-Debüt für WWE 2K19. Zu "Natural" von Imagine Dragons nimmt der Trailer die Spieler mit auf eine Achterbahnfahrt zu verschiedenen WWE-Fan-Favoriten und Produktkampagnen-Stars, darunter die spielbaren Vorbestellerbonus-Charaktere Rey Mysterio und Raw Women's Champion Ronda Rousey, der 16-fache WWE World Champion und WWE Hall of Famer Ric Flair und mehr.
Spieler, die sich in der WWE 2K19 Million Dollar Challenge satte EINE MILLION DOLLAR verdienen wollen, werden sehen, dass auf dem Weg zum Match gegen Cover-Superstar AJ Styles während des WrestleMania 35-Wochenendes so einige Hürden zu nehmen sind. Im Trailer gibt es einen Ausblick auf die erste Herausforderung von The Phenomenal One.
Weitere Details zur WWE 2K19 Million Dollar Challenge gibt es unter: https://wwe.2k.com/milliondollarchallenge/
HIER VORBESTELLEN:
Alle weiteren Infos zum Spiel findest Du HIER!