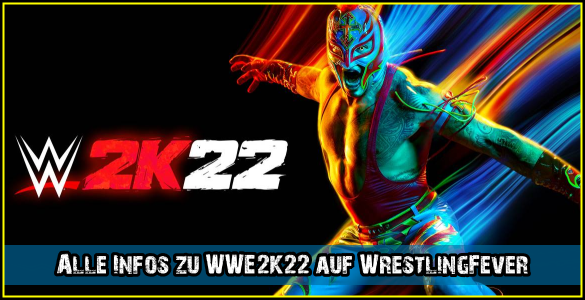 Es wurde eine neuer Trailer zur NWO 4 Life Edition vom WWE2K22 Game veröffentlicht!
The following tweet has been paid for by the nWo 📺

Take over with the #WWE2K22 nWo 4-Life Edition. Featuring nWo version of 'Hollywood' @HulkHogan
, Scott Hall, @RealKevinNash
, @TheRealXPac
, & @EBischoff

. Plus two arenas, the nWo Wolfpac Championship & more! #ItHitsDifferent
Eine Übersicht mit bisher allen WWE2K22 News findest Du HIER
WWE 2K22 wird in 4 verschiedenen Game Editionen erscheinen: Die Standard Edition (mit Rey Mysterio auf dem Cover), die Deluxe Edition, das Cross-Gen Bundle und die nWo 4-Life Edition! Offiziell erscheint das Spiel weltweit am 11. März 2022 für die PS5, Xbox Series X|S, PS4, Xbox One und für den PC. Fans haben 3 Tage vor dem eigentlichen Release bereits Zugriff auf dieses Game, wenn sie WWE 2K22 Deluxe und/ oder die nWo 4-life's Editionen bestellen, welche es ab 08. März 2022 zu erwerben geben wird.
Jetzt das Spiel vorbestellen: