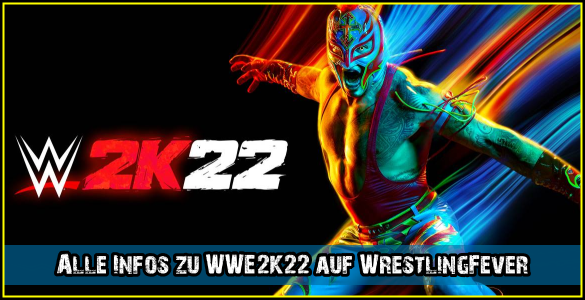 In regelmäßigen Abständen versorgen wir Euch auf WrestlingFever.de mit den aktuellsten News & Infos zum bald erscheinenden WWE Game. WWE 2K22 wird mit 4 verschiedenen Game Editionen erscheinen: Die Standard Edition (mit Rey Mysterio auf dem Cover), die Deluxe Edition, das Cross-Gen Bundle und die nWo 4-Life Edition! Offiziell erscheint das Spiel weltweit am 11. März 2022 für die PS5, Xbox Series X|S, PS4, Xbox One und für den PC. Fans haben 3 Tage vor dem eigentlichen Release bereits Zugriff auf dieses Game, wenn sie WWE 2K22 Deluxe und/ oder die nWo 4-life's Editionen bestellen, welche es ab 08. März 2022 zu erwerben geben wird.
Eine Übersicht mit bisher allen WWE2K22 News findest Du HIER
Heute erschien ein weiterer Trailer der zeigt, wie sich das Game nicht nur optisch verbessert hat. Natürlich bestätigt man so "ganz nebenbei" Superstars wie Sheamus für das Roster!
Ready to feel the burn from Asuka's green mist?
Can you survive a Brogue Kick from Sheamus?
Want to FLY like Mansor?
Jetzt das Spiel vorbestellen: