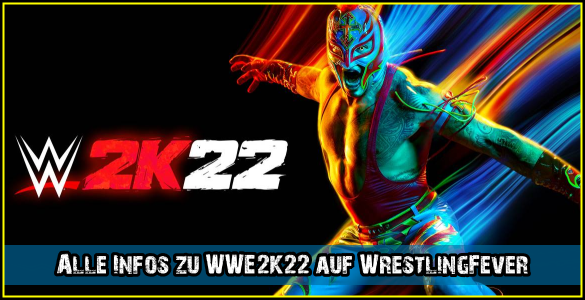 Eine Übersicht mit bisher allen WWE2K22 News findest Du HIER
Ein weiterer Trailer erschien heute und widmet sich dem "Undertaker Immortal Edition" Pack. Hier nun Exklusiv auch bei uns zu sehen:

Das #WWE2K22 Undertaker Immortal Pack enthält drei zusätzliche Versionen von The Undertaker, die Klassische Version von Phantom Masked Undertaker, Lord of Darkness und The Boneyard Match Version. Plus MyFACTION EVO-Karten für Undertaker sowie MyFACTION Vorteilspack und Boni!
In regelmäßigen Abständen versorgen wir Euch auf WrestlingFever.de mit den aktuellsten News & Infos zum bald erscheinenden WWE Game. WWE 2K22 wird mit 4 verschiedenen Game Editionen erscheinen: Die Standard Edition (mit Rey Mysterio auf dem Cover), die Deluxe Edition, das Cross-Gen Bundle und die nWo 4-Life Edition! Offiziell erscheint das Spiel weltweit am 11. März 2022 für die PS5, Xbox Series X|S, PS4, Xbox One und für den PC. Fans haben 3 Tage vor dem eigentlichen Release bereits Zugriff auf dieses Game, wenn sie WWE 2K22 Deluxe und/ oder die nWo 4-life's Editionen bestellen, welche es ab 08. März 2022 zu erwerben geben wird.
Jetzt das Spiel vorbestellen: