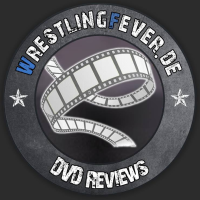 WWE Survivor Series 2010
Release: 11.03.2011
Laufzeit: 187 Min.
Sprachen: Deutsch, Englisch, Französisch
DVD: 1 Stk.
FSK: FSK 16
Label: Clear Vision
Kurzbeschreibung:
"Frei oder gefeuert" heisst es für John Cena, den einst so stolzen WWE-Champion, der inzwischen ein widerspenstiges Nexus-Mitglied ist, heißt es "frei oder gefeuert". Bei der WWE Survivor Series kommt John Cena an eine extreme Kreuzung, wenn er das WWE-Champion-Titelmatch zwischen Randy Orton und dessen Herausforderer, dem Nexus-Anführer Wade Barrett, als Sonder-Gast-Ringrichter leitet. Falls Barrett den begehrten Titel erringt, ist Cena vom Nexus frei. Sollte Orton den Titel jedoch erfolgreich verteidigen, fliegt John Cena aus der WWE! Außerdem: Wird der "Rated-R Superstar" Edge seine goldene Chance nutzen, wenn er sich mit dem Lieblings-Dämon des Teufels, dem Welt-Schwergewichts-Champion Kane, misst? Rey Mysterio und Alberto Del Rio führen ihre jeweiligen Teams in ein traditionelles Survivor-Series-Ausscheidungs-Tag-Team-Match. All das und noch viel mehr ist zu sehen, wenn die Superstars aus Raw und SmackDown die SURVIVOR SERIES präsentieren.
Inhalt:
WWE United States Championship
Daniel Bryan (c) vs. Ted DiBiase (w/ Maryse)
John Morrison gewann gegen Sheamus
WWE Intercontinental Championship
Dolph Ziggler (c) vs. Kaval
Traditional Survivor Series Elimination Tag Team Match
Team Mysterio (Rey Mysterio, MVP, The Big Show,
Chris Masters & Kofi Kingston) vs. Team Del Rio (Alberto Del Rio,
Jack Swagger, Drew McIntyre, Tyler Reks & "Dashing" Cody Rhodes)
WWE Divas Championship
2-on-1 Handicap Match
Natalya vs. LayCool (Layla & Michelle McCool) (c)
World Heavyweight Championship
Kane (c) vs. Edge
WWE Tag Team Championship
Justin Gabriel & Heath Slater (c) gewannen gegen Santino Marella
WWE Championship
Free or Fired Match
Special Guest Referee: John Cena
Randy Orton (c) vs. Wade Barrett
Extras:
The Mit löst seinen MitB Vertrag ein – WWE RAW vom 22.11.2010
Fazit:
Mit diesem letzten PPV der sog. Big Four (Rumble, Wrestlemania, Summer Slam und eben die Survivor Series) bietet World Wrestling Entertainment den Fans neben aktuellen Superstars auch klassische "Ausscheidungs Tag Team Matches". Zu sehen sind u.a. Kaval, der kurze Zeit später seinen WWE Vertrag auflöste. Daniel Bryan startete 2010 als NXT Rookie und etablierte sich in kürzester Zeit zum US Champion und WWE Superstar. Wir finden bei diesem PPV viele neue Gesichter und neue, unverbrauchte Talente (Nexus) wie auch beliebte Altstars wie Kane und Edge sowie die zukünftigen Big Names des Pro Wrestling (Alberto Del Rio, Dolph Ziggler) mit guten Matchansetzungen! Diesen PPV kann man empfehlen – auch wenn der große "WoW Effekt" hier gefehlt hat (was man am WWE RAW Nach dem PPV sehen kann). Kleine Randnotiz: Der Undertaker feierte bis 2010 insgesamt 17 Siege bei den Series! Bis Dato somit bei diesem PPV (neben Wrestlemania) eine gute Bilanz mit den meisten Siegen für den Deadman! Der Main Event mit Cena/Orton/Barrett bot absolute Spannung und eine große, unerwartete Überraschung.
**** / *****
(c) Powered by WrestlingFever.de & SunBird