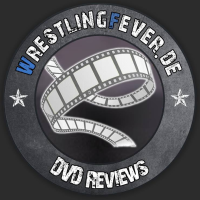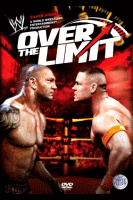 WWE – Over the Limit 2010
Release: 10.09.2010
Regional Code: 0
Laufzeit: 2 Std. 58 Min.
Sprachen: Deutsch, Englisch Französisch, Italienisch
FSK: FSK 16
Label: Clear Vision
Kurzbeschreibung
John Cena. Batista. Ihre Rivalität ist immer verbissener geworden. Jetzt bestreiten sie ein "Ich gebe auf"-Match gegeneinander. Mann kann nur gewinnen, indem man den Gegner auf jede beliebige Weise dazu bringt, die demütigenden Worte "Ich gebe auf" hervorzustoßen. Der Welt-Schwergewichts-Champion Jack Swagger setzt seinen Titel gegen einen wirklich schwergewichtigen Herausforderer aufs Spiel: Big Show. In einem Match, in dem es ebenfalls um sehr viel geht, wird entweder Rey Mysterio der Geradlinigen Gesellschaft beitreten, oder CM Punk wird der Kopf rasiert. Außerdem hat es Edge mit Randy Orton zu tun; und drei weitere Titel stehen auf dem Spiel! Die Superstars von Raw und SmackDown präsentieren WWE OVER THE LIMIT.
Inhalt:
WWE Championship
"I Quit" Match
John Cena (c) vs. Batista
WWE Divas Championship
Eve (c) vs. Maryse
World Heavyweight Championship
Jack Swagger (c) vs. Big Show
Randy Orton vs. Edge
Unified Tag Team Championship
The Hart Dynasty (c) vs. Chris Jericho & The Miz
S.E.S. Pledge vs. Hair Match
Rey Mysterio vs. CM Punk
Ted DiBiase vs. R-Truth
Intercontinental Championship
Drew McIntyre (c) vs. Kofi Kingston
Extras:
United States Championship
No Disqualification, No Count Out Match
Bret Hart vs. The Miz
Monday Night RAW May 17, 2010
Monday Night RAW May 17, 2010 – Commercials
"The Most Irritating Man"
"Priceless"
"Awkward Blind Date"
"Compact Rental Car"
Surveillance Footage of CM Punk and the Straight Edge Society
Over The Limit May 23, 2010 (Punk ohne Maske)
Fazit:
Die Fehde mit zwischen Batista und Cena geht weiter und ein klarer Sieger geht aus der fehde hervor. Big Show steht nun langsam wieder auf der guten Seite und versucht Swagger den Titel abzunehmen! Mysterio versuchte erneut Punks Haare zu bekommen und später wurde klar, das Punk eine mexikanische Maske auch gut stehen wird! Dies war ein guter WWE PPV, der mit Mysterio vs. Punk, Orton vs. Edge und Hart Dynasty vs. Jericho/Miz einige top Matches lieferte! diese DVD kann man empfehlen!
(c) Powered by WrestlingFever.de & Sunbird