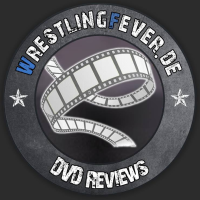 Release: 11.05.2012
Regional Code: 2
Laufzeit: 240 Minuten
Sprachen: Deutsch, Englisch
Blu Ray: 1 DVD Set
FSK: FSK 16
Label: Clear Vision, AL!VE
Kurzbeschreibung:
DER WEG ZU WRESTLEMANIA beginnt beim 25-jährigen Jubiläum des Royal Rumble. 30 Männer wollen sich einen Traum erfüllen, indem sie das Royal-Rumble-Match für sich entscheiden und das Hauptmatch bei WrestleMania bestreiten. Die Chancen des WWE-Champions CM Punk, seinen Champion-Titel erfolgreich zu verteidigen, sind nicht sonderlich groß, denn er hat es nicht nur mit Dolph Ziggler, dem Herausforderer #1, sondern auch mit einem Sonder-Gast-Ringrichter, der ein Hühnchen mit ihm zu rupfen hat, zu tun: dem Raw-Interims-Präsidenten John Laurinaitis. Daniel Bryan möchte den Welt-Schwergewichts-Champion-Titel behalten. Doch um dieses Ziel zu erreichen, muss er in einem Stahlkäfig zwei kolossale Kontrahenten bezwingen: Mark Henry und Big Show. Außerdem: John Cena und Kane prallen in einer erbitterten und persönlichen Auseinandersetzung aufeinander.
Inhaltsangabe:
Das Neben der "Battle Royal" (Royal Rumble) ist folgendes zu sehen:
Triple Threat Steel Cage Match – World Heavyweight Championship
Daniel Bryan vs. Mark Henry vs. Big Show
John Cena's Road to WrestleMania
8-Diva Tag Team Match
Kelly Kelly, Eve, Alica Fox, & Tamina vs. Beth Phoenix, Natalya, Brie & Nikki Bella
Zack Ryder kommt in der Halle an
John Cena vs. Kane
The Rock's Road to WrestleMania
Brodus Clay vs. Drew McIntyre
WWE Championship Match
Special Guest Referee John Laurinaitis
CM Punk vs. Dolph Ziggler
30-Man Royal Rumble Match
Exklusive Blu Ray Extras:
Wie immer bietet WWE auf den Blu Ray Scheiben nicht nur brilliante DVD Qualität (wenn man von Archivaufnahmen ab sieht) sondern auch zahlreiche Extras:
Von WWE Monday Night RAW 23. Januar 2012:
CM Punk & John Cena vs. Dolph Ziggler & Jack Swagger
The Hi-Light Reel mit Chris Jericho
Falls Count Anywhere Match
Zack Ryder vs. Kane
CM Punk vs. John Laurinaitis
SmackDown 27. Januar 2012
Big Show entschuldigt sich bei AJ und dem WWE Universe
Randy Orton vs. Wade Barrett
Brodus Clay vs. Alex Riley
Big Show vs. Mark Henry
Weitere Extras:
Home Video Exclusive
Josh Mathews interviewt Daniel Bryan
(Royal Rumble, 29. Januar 2012)
Home Video Exclusive
Josh Mathews interviewt den Royal Rumble Gewinner
(Royal Rumble, 29. Januar 2012)
Fazit:
Die Blu-Ray DVD bietet die Englische und Deutsche Sprache zur Auswahl an. Nach einigen DVD Bewerbungen und dem "Don`t Try this at Home" Spot gelangt man zum Menü.
Der Royal Rumble 2012 hat sicherlich viele Fans überrascht. Denn den Gewinner dieser Battle Royal hatten sicherlich die wenigsten auf ihrer Liste. Kane trat bei diesem Event erneut mit Maske an um John Cena zu schlagen, ob es ihm gelungen ist kann man auf der DVD sehen. Daniel Bryan scheint auf dem Weg nach oben zu sein und muss sich gegen Mark Henry sowie Big Show behaupten – eine unlösbare Aufgabe? Auf alle Fälle ist diese DVD Kult für viele, da der Event zu den letzten großen vier WWE Großveranstaltungen gehört. Neben der Wrestlemania, SummerSlam, Suvivor Series ist dies praktisch ein Pflichtkauf, auch wenn die Veranstaltung an sich sicherlich nicht zu den Besten WWE Shows gehörte.
***/*****