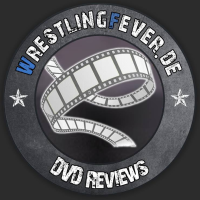 Releasedatum: 25.04.2014
Regional Code: 2
Laufzeit: 4. Stunden + 09 Minuten
Discs: 1 (Blu Ray)
Sprachen: Deutsch & Englisch
Produktionsjahr: 2014
FSK: FSK 16
Label: Freemantle Media
Kurzbeschreibung:
RANDY ORTON, das Gesicht von WWE, setzt den gerade erst vereinten WWE-Welt-Schwergewichts-Champion-Titel im vielleicht größten Rückmatch der WWE-Geschichte gegen JOHN CENA aufs Spiel. Der WWE-Superstar, der im epischen 30-Mann-Royal-Rumble-Match 29 andere Männer ausstechen kann, wird den Champion der Champions erwarten. Wird der letzte Mann, der noch im Ring steht, "DAS TIER" BATISTA sein, der nach einer fast vierjährigen Pause erst kürzlich zu WWE zurückkehrte, um seinen Platz an der Spitze der Nahrungskette wieder einzunehmen? Außerdem: Die Riesen BROCK LESNAR und BIG SHOW kollidieren miteinander. Und nachdem er in das Allerheiligste der WYATTS eingedrungen ist, versucht DANIEL BRYAN, das Familienoberhaupt ein für alle Mal zum Schweigen zu bringen. Der Weg zu WrestleMania beginnt mit einer der stolzesten WWE-Traditionen, dem ROYAL RUMBLE.
Inhalt:
____________________
Singles Match
Bray Wyatt (w/ Luke Harper & Erick Rowan) besiegt Daniel Bryan
Singles Match
Brock Lesnar (w/ Paul Heyman) besiegt The Big Show
WWE World Heavyweight Championship
Randy Orton (c) besiegt John Cena
Royal Rumble Match (Battle Royal)
Batista gewinnt den diesjährigen Rumble. Weitere Teilnhemer waren:
1. CM Punk
2. Seth Rollins
3. Damien Sandow
4. Cody Rhodes
5. (Corporate) Kane
6. Alexander Rusev
7. Jack Swagger (w/ Zeb Colter)
8. Kofi Kingston
9. Jimmy Uso
10. Goldust
11. Dean Ambrose
12. Dolph Ziggler
13. R-Truth
14. Kevin Nash
15. Roman Reigns
16. The Great Khali
17. Sheamus
18. The Miz
19. Fandango
20. El Torito (w/ Diego & Fernando)
21. Antonio Cesaro ((w/ Zeb Colter)
22. Luke Harper
23. Jey Uso
24. John "Bradshaw" Layfield
25. Erick Rowan
26. Ryback
27. Alberto Del Rio
28 Big E Langston
29. Rey Mysterio
____________________
Extras:
Royal-Rumble-Kickoff
WWE Tag Team Championship
The New Age Outlaws (Billy Gunn & "Road Dogg" Jesse James) besiegen die Brotherhood (Cody Rhodes & Goldust) (c) – Titelwechsel!
WWE Superstars ziehen ihre Startnummern für den Royal Rumble
Randy Orton äußert sich zur Kontroverse um die Wyatt Family
Ein Exklusiv-Interview mit Batista
WWE Monday Night RAW – 06. Januar 2014
Brock Lesnar präsentiert die alte Schule
WWE Monday Night RAW – 13. Januar 2014
Stahlkäfig Tag Team Match
Jimmy & Jey Uso vs. Bray Wyatt & Daniel Bryan
Smackdown – 17. Januar 2014
CM Punk ruft the Shield und die New Age Outlaws heraus
Monday Night RAW – 20. Januar 2014
Batista kehrt zu WWE zurück
Batista übermittelt Alberto Del Rio eine Botschaft
Randy Orton vs. Kofi Kingston
____________________
Fazit:
Hier ist sie also, die erste (der letzten großen 4) Veranstaltung der WWE auf Blu-Ray. Leider erschein diese Disc etwas spät, bietet kein Wendecover und auch keine Inhaltsangabe auf der Innenseite des Covers. Der PPV an sich ist sicherlich Geschmackssache. So waren nicht wenige Fans verärgert, dass Batista diesen Rumble gewann und hätten gerne Daniel Bryan als Gewinner (Teilnehmer) gesehen.
Aber WWE bietet über 70 Minuten exklusives Bonusmaterial in gewohnt guter Bild- & Tonqualität. Jeder Sammler sollte jedoch diesen PPV im Regal haben da dies eine (in meinem Augen) wirklich gute Show war, zukunftsweisend. Batistas WWE Comeback, das legendäre Stahlkäfig Tag Team Match sowie weitere Extras machen diese Blu-Ray durchaus interessant.
****/*****
Diese DVD ist bei unserem Partner Much Media zu seinem fairen Preis (unter 20 Euro) auch als Blu-Ray erhältlich!