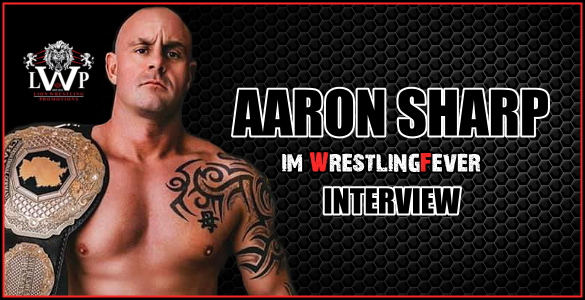 WF: Aaron, I'm happy that you currently have time to give me an interview! As I can see, you are currently very busy. How are you?
A: Busy is not the word at the minute but can't complain. Its good to be busy especially after the lockdown. Its good to have some normailty back.

WF: LWP "Lion Wrestling Promotions" was recently founded. Who stand behind it all and how did this promotion come about?
A: The promotions is owned by Sabrice who is my girlfriend. It all started when one day when i was having a bath and was wondering whether to finally hang up my boots as a wrestler. Sabrice said to me that I can't hang my boots up yet and that I need to do something with my years of wrestling experience. She suggested a training school. Then on the spur of the moment, I decided to put on facebook that if I was to open up a training school would anyone be interested and just like that hundreds of messgaes was appearing in my inbox. I kind of felt like i had no choice then haha.
We now have the training school which then has led to a promotion too.
WF: The pandemic had the whole world under control, didn't just restrict wrestling, it seems to me that you've been incredibly creative over the past few months?
A: The lockdown was quite good for me I am not going to lie as it gave me the chance to reset myself as an individual and head in a, much needed, different direction with my life.
WF: How difficult is it to start a promotion in England, how is the cooperation with the authorities, are there hurdles and difficulties?
A: If I am being honest it wasn't as difficult as I expected. We just seemed to start it off, take our time without getting stressed and ride the waves. Of course getting insurances and DBS checks, as well as registering as a business had its challenges but we boxed clever and didn't rush as they say Rome wasn't built in a day. We are continuing to build to this day with may exciting things planned for the future.
WF: What are the long-term goals? Can you make GOOD money in wrestling (as a promoter) in England?
A: It's like anything else if you want to make anything a success you have to put the time and effort in. I expect there to be a few hurdles to leap over but I don't think that will be normal if there wasn't. Anyway, anyone that knows me, knows that i thrive off a good challenge.
WF: As I have seen, you also offer training, who will act as a trainer here and do you have your own hall for that?
A: Yes we currently have a Studio which is massive inside and plenty of room to even run shows. We are in talks of opening up more training schools in different areas in the near future. I am one of the trainers at LWP as well as 7 time world of sport Champion Marty Jones who will be hosting seminars. Also bringing in other professional wrestlers from all of the world.
WF: Strong partners and sponsors are of course very important, who are you working with?
A: We are currently working sponsored by Phoenix Fitness which is a very successful gym. They have been a massive help to us and are behind us with much support. We are also working with the likes of our brother promotions IPW – Germany, Megaslam – Uk and Squared Circle Academy (Marty Jones) – UK. Also Sponsored by AB designs who have been a huge help with our logos, posters and clothing which is also now available in the UK and Germany.
WF: How often do you want to have shows, when does the first show take place?
A: Our first show takes place on the 1st August this year, followed by our big summer show on the 7th August which is named – SPEAR THE HEAT! So far this year we currently have 5 shows booked in. 2 of them being main house shows. I feel that promoters today sometimes put too many shows on in one area which can be a struggle to keep the crowds coming back. We aim to put 3 to 4 big shows on a year as well as little shows to help build the big shows up. Our next big show after Spear the Heat will be annonced soon where we aim to crown the first LWP World Heavyweight Champion.
WF: In the meantime some wrestlers have been confirmed for your squad, how difficult is it to get female wrestlers or to sign them?
A: Its not very difficult at all to get any roster. However we aim to get wrestlers from all over the globe with many different backgrounds rather than just from our local areas. More females will be annonced soon as we aim to crown our first female champion in the New Year.
WF: As I have seen, you have an international roster. Are international shows planned, possibly also in cooperation?
A: At this moment we are just based in the UK however we are in talks with working alongside other promotions in Europe.
WF: Which titles will there be besides the Heavyweight title?
A: We aim to bring in Tag Team Champions, a womens championship and an international championship withing 2022.
WF: How often do you want to organize this?
A: I am going to be honest with you … organise what? Haha.
WF: You have been active yourself for some time, and you also hold a title at our German IPW. Will we see Nikita Charisma at LWP too?
A: Yes, I currently hold the undisputed IPW Heavyweight Championship belts as well as I became the first, may I add, Undisputed Heavyweight Champion. In which I actually took from Michael Schenkenberg and Nikita Charisma. To be honest after wrestling Nikita I was very impressed in his ability in the ring. I believe he is a great talent and would give any wrestler problems. Lets not forget he is a former champion for a reason. So in regards to your questions, Yes we will definitly be bringing Nikita Charisma on board at some point.
WF: Which of our German talents would you like to compete against "at home" and why?
A: Its hard to say as there are many great wrestlers in Germany but you should all know me by now, I will take on anyone that is put in front of me. There is some great talent I am yet to face in IPW and would like to go to POW and face many of their top wrestlers also.
WF: Where and how can you find and reach the LWP, or try to get a match with you?
A: You can contact LWP on facebook, instagram and email at lionwrestlingpromotions@gmail.com as well as soon to be able to contact us on our up and coming website.
WF: Aaron, we wish you every success – stay healthy!
A: God Bless You, Thank you so much for the interview, its been a great pleasure and believe me, when I tell you the best is yet to come.
Follow us on INSTAGRAM, FACEBOOK & TWITTER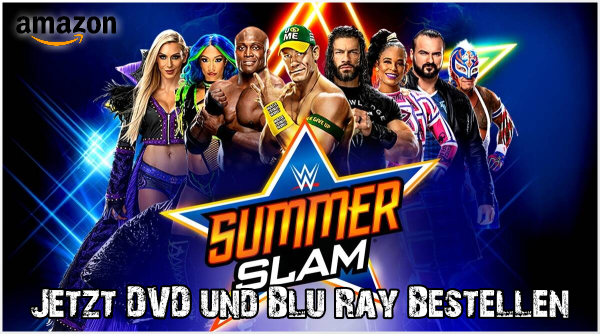 #VAaronSharp #LWP #Wrestling #IPW #WrestlingFever #WrestlingInterview #Catch