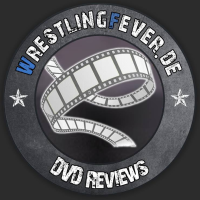 Trish Stratus hat schon mehr internationale Magazintitelblätter geziert als man sich manche WWE Diva sich wünschen kann. Sie wurde von ihren Fans zweimal in Folge zum WWE Babe of the Year gewählt und ist zudem eine der erfolgreichsten Diven in der WWE Geschichte. Daher überraschte es nicht, als sich die WWE entschloss eine DVD über Trish Stratus herauszubringen.
Inhalt:
Die DVD beleuchtet das Leben und die Karriere von Trish Stratus, begonnen bei ihrer Kindheit, über ihre Tage als Internationales Fitness Model bis hin zu ihrem Erfolgen in der WWE. Weiter befinden sich folgende vier Matches auf der DVD, welcher ich jedoch nicht übermässig Beachtung schenke, da ihre Qualität (meines Erachtens), wie meist bei den Damen Matches in der WWE üblich, nicht wirklich ansprechend ist.
Matches:
Mud Match
Trish Stratus vs. Stacy Keibler
RAW, 19.08.2002
Chicage Street Fight
Trish Stratus vs. Vicotria
RAW, 27.10.2003
Women's Championship Match
Trish Stratus vs. Jazz vs. Victoria
WrestleMania XIX, 30.03.2003
Womens Championship Match
Trish Stratus vs. Jazz
InsurreXtion, 07.06.2003
Trish Stratus ist zwar keine gute Wrestlerin, sie versucht jedoch sich weiter zu entwickeln und sorgte schon für die Ein oder Andere interessante Storyline, welche teilweise auch in der DVD angesprochen, beziehungsweise beleuchtet wurden. Auch befinden sich einige Specials auf der DVD:
Specials:
Berichte zu Fotoshooting und Werbespots
Fazit:
Wer eine Wrestling DVD mit guten Matches haben möchte, wird mit dieser DVD nicht glücklich werden. Wer jedoch etwas mehr über eine hübsche Wrestlerin erfahren möchte und dabei von visuellen Eindrücken überzeugt werden will, wird mit dieser DVD auf seine Kosten kommen.